Maintenance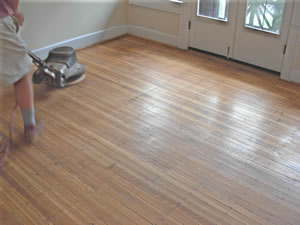 One of the best qualities of hardwood flooring is the ability to counteract wear and restore sheen with a maintenance coat. After a quick vacuuming, we apply a chemical bonding agent to soften the surface of the existing finish. We then lightly abrade or "screen" the floor to promote a good mechanical bond. Then the floor gets thoroughly vacuumed, followed by a damp mopping with the bonding agent and finally the coat of finish.
We will need to do a small sample on the floor that is to be coated to confirm that another coat will bond properly. If surface contaminants such as wax or unapproved cleaner residue were to inhibit a strong bond, the new coat could peel off and the floor would need to be sanded.
Trim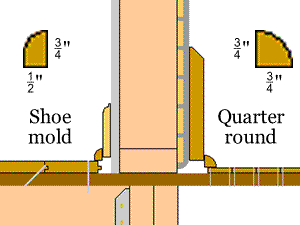 In most cases there is a gap between the floor and the baseboard that needs to be covered. Shoe mold is typically used with shorter baseboard designs in modern homes while quarter round is better suited for older homes with taller baseboard.
Plywood sub flooring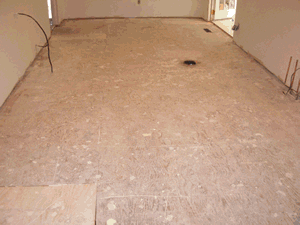 Whether it's going down to the joists or adding a layer of plywood for added stability, we install all types of plywood and other underlayment.
Demolition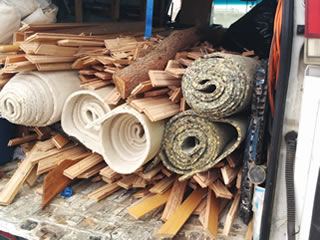 We remove carpet, tile, existing hardwood flooring, particle board, etc.